---
What Clients Say

I got into nosework because Aspen is quite the handful. It is something I can do with him that is one on one since all dogs search without other dogs around. It's a great bonding experience. Tammy C., Pittsfield, MA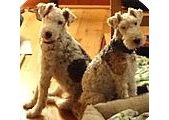 Nosework has been great for my two dogs, Hank and Norman. It has increased their self-confidence and provides a stimulating activity that can be done anywhere. Plus, they love it. It's much more fun than typical obedience training, and encourages them to work independently and use their brain (and nose!). Working with Peg has been amazing. She always has the dog's best interests at heart, and communicates that in a gentle but effective way. Katie H., Porter Corners, NY

Peg is a warm, knowledgeable and compassionate coach for both dogs and people. She unfailingly has the best interests of dogs in mind and heart. I have known Peg for nearly 10 years and have enjoyed showing both with her and under her in Rally on countless occasions and training together in preparation for many such events, including the very first AKC Rally trials in the country. Peg always brings humor and kindness to training, judging and showing. Her recent intensive experience with renowned CA-based trainer Michael Ellis has further broadened her skills and honed her mission of promoting motivational training for dog sports. Mary Horne, CPDT-KA, CTC 2001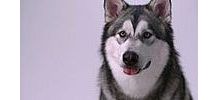 Your workshop on "Engagement and Motivation" was brilliant. I learned so much more than expected and looking forward to part 2 and other workshops that you have. Luann Johnson w/Balto, Long Island, NY

Thank you so much for yesterday's clinic! This is just the kind of work Jesse and I need. Everyone tells me I need to go back to basics but no one really tells me what to do, so that was perfect. Valerie F., NY

This Saturday we took our goldendoodle, Harvey, to the Animal Acting class with you at Positive Paws. We really enjoyed class and are looking forward to working with Harvey on all of the new tricks he picked up. We really learned a lot and are looking forward to having fun training sessions with Harvey. Jordan C - NY

Wanted you to know that I really enjoyed the workshop yesterday and got a lot out if it. I usually do an obedience stay on a mat in the morning occasionally interspersed with tricks and/or rally moves before releasing Crosley to his morning feed. I noticed after our work yesterday at the workshop that this morning his attention and focus was about the same but his enthusiasm and speed of compliance was much better. I could see a real difference in the commitment and joy he had in connecting with working with me. Love it! Thank you! Mariday Geyer, Shaker Paws LLC, Hancock, MA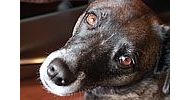 LOVE LOVE LOVE your seminar. What we learned today IS KEY to a happy energized relationship w/our k9s. Kristin, New York, with Jinn "my little bit of heaven on earth", and Dart "my littlest musketeer"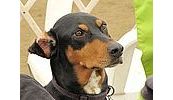 Peg is exceptional, professional, insightful, and an absolute pleasure to work with. She instills confidence in your ability to manage your dog and enables you to have the pet environment you want

For Yorktown Central School District Grades K-2; Peg designed an anti-bullying program complete with scripts for volunteer dog teams to visit K-2 students. Principals, classroom teachers, reading teachers, parents and school psychologists absolutely love the program and the impact it continues to have.

When Peg provided dog training either in a class or privately in our home her knowledge, patience and good sense of humor made for quick progress and success in training our pups. Could not have done it without her. Geri Del Priore, former Yorktown Central School District PTA anti-bullying committee member. Principal, GEM Consulting Services, Inc.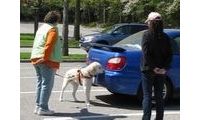 Peg Munves gets to the bottom and helps build and grow the relationship between the dog and its owner. Peg helps the owner understand the dog's behavior and she provides training tips to control and change the dogs behavior through positive reinforcement

Peg helps people learn to read their dogs. She takes time to meet and listen to the owner, and get to know the dog, and she helps the owner and the dog make a bond that is wonderful. She also provides support after a lesson is over. CAREGIVER is one word I would use to describe Peg. She cares about the dog and the owner.

Follow up after the lesson is important and she provides reading information and is always ready and willing to answer questions. She wants the dog and owner to succeed. As the Airedale Terrier Rescue of Metro NY coordinator, we have had Peg Munves work with a number of adopters. She has helped us make the dogs more adoptable in the home they were placed in. Virginia M. Slowik, ATCMNY Airedale Terrier Rescue & Adoption, Inc.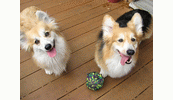 I have known Peg Munves for 9 years in her capacity as both a dog trainer and behaviorist.

I have come to treasure Peg most in her capacity as a behaviorist. I have sent her to help people with relatively simple house training and manners issues and also with complex cases of aggression and anxiety. She is kind and honest with each client, laying out for them exactly what steps are needed to solve a problem and how involved and hard it will be. She individualizes each plan for each unique family. If Peg does not have an answer to a problem she has a large network of experts she consults with who can help with advice and experience.

Peg is very upfront with each client about the risks and rewards of treatment and the possibility of failure. With each client I have referred to her she always makes herself available for questions and concerns after and between consultations. She supports the clients so they can help their dog to the best of their ability.

I can recommend Peg Munves whole heartedly to work with almost any client and situation. Zimra Gordon DVM, MPH, DACVPM, VCA Davis Animal Hospital, Stamford, CT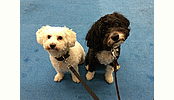 I've known Peg for about 4 years now and as a new dog owner and Rally enthusiast, I continue to value her coaching and guidance. Peg has a talent for getting the best out of trainers and their canines, and if any one is considering contacting Peg for a consultation, be prepared to come away feeling energized, hopeful, and ready to work! Thank you, Peg, for all the insights you've given me about Max, Molly and myself. Peggy Young, Client and Rally Enthusiast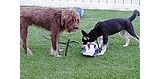 Peg Munves has been a colleague and friend of mine for over a decade. She has been a wonderful mentor with my boys for rally. No one has more patience than Peg for sure! She is very clear with her instructions and takes into consideration the person in front of her. We are not all made alike and have different learning styles; Peg is able to meet us all on our own turf and help us to understand. First and foremost Peg is an animal advocate. She assesses the animal in front of her and makes decisions based on the need at the time for that said animal. Peg is well known around the rally world and is an awesome judge. Her own Jazz is a rally star several times over. She was a great asset to the Port Chester Obedience Training Club while she was an instructor there, we miss her dearly. What I like most about Peg is her generosity, to her students, her animals and to shelters. Peg will help someone by going with them to a shelter to help them choose the right dog for them. She also makes donations.....collars, harnesses, which are much needed and an expense to financially strapped shelters. Anyone who has the chance to work with Peg is starting off a winner. Karen Reilly, CPDT KSA, CNWI

I just wanted to let you know my boys did very well at Kellars this past weekend. Rocky got a 210 and came in second place! He was beat out on time by a long legged lab! Toby got a 208.

I was thrilled and so proud of them both. Plus, and this may even be bigger, Rocky stayed nicely in his crate and didn't bark and lunge at anyone all day. He was actually nice and relaxed in there. That's really saying something for a dog who can be reactive. We've been practicing and using the techniques from your sessions. We're all having fun! Maybe I'll see you at one of the trials soon. Lynda Paul

I've not ever taken a class where the trainer opened up and welcomed emails and telephone calls.

As I re-read the information it continues to set off lights in my head Oh! I get it now! I enjoy 5 minute training with my dogs, keeping them engaged no matter the time or the day.

I couldn't wait to share with you that Samantha earned her Level 3 title today!! Yes indeed...last weekend 2 q's and today the 3rd! So very happy and owe so very much of this to you and the workshop last winter. I have not been successful with the retrieve bonus (she has no interest) however there was lots of suggestions from everyone at the trial.

So this is "thank you" from me and from Samantha for your confidence building and wonderful workshop!!

I look forward to continuing with what I've learned from the Rally Success Workshop and sincerely hope that I can take another class or workshop with you in the future. Cathy Mann, Highland Lakes, NJ

Thanks so much Peg for your great class! Really appreciate all your training tips and time spent with us. You use so many wonderful training tips, and work miracles with so many of the dogs with your quick analysis of the issues, and instant resolution! And thank you for letting Romeo join the class. I really did learn so much! Joan Olawski-Stiener, Warren, NJ
We had a lot of fun at a recent trial, lots of laughs and some really great moments - especially when I remembered to use my intermediate markers! Puppa Qd all runs both days. The seminar work has been paying off in the agility ring as well (connection means better performance in the discriminations). Nicole Levien, West New York, NJ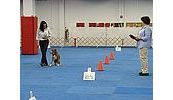 We did have fun at a recent trial, and the engagement techniques from the workshop really paid off especially on Saturday. Dori's attention and heeling was so much stronger - we placed first three times, two of them in level 3. Lauren Jones Wenzel, CPDT-KA, Union City, NJ, ABCDT, CTDI, CGC Evaluator, APDT Professional Member

Friday (Casbar Glen Wild Weekend CD, RE, RO2, AKC Therapy Dog, CGC, AKC Star Puppy) and I are both brain dead and physically pooped, but this was a SUPERIOR workshop with Peg Munves on RE/L3 signs. There were 5 in the class. The handlers worked for 4 straight hours, dogs got some crate time. Peg started with how dogs learn and motivational exercises, discussed/demonstrated heeling encouragement techniques, talked about sign interpretation. Handlers walked everything with and without dogs, covered married and multi-part signs. Lots of one-on-one attention and plenty of spontaneous Q&A. All learned from each other's experiences and questions. Well worth the $85 and would highly recommend attending this workshop. Anne Hulsizer, Ramapo Kennel Club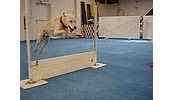 I have crossed paths with Peg in one of our first rally obedience trials with 2 of my dogs where she was judging. Since then I deliberately looked for trials specifically where Peg was judging and what was nerve wracking turned into satisfying fun when we entered Peg Munves paradise ring. We have taken rally workshops, trick training, and an animal acting workshop. All were very well organized, easy to understand and her attention was thorough covering every single team in the workshop. I would strongly recommend entering the paradise of Peg Munves, guaranteed learning with so much fun. Jacklyn Murphy, Manager, Industrial Optics, FUJIFILM North America Corporation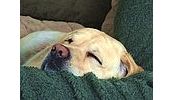 Saturday's "Engagement and Motivation for Dog Sports Workshop" with Peg Munves was fantastic. Peg was super and made sure that everyone understood the concepts. It was a terrific group and everyone walked away with a new perspective on training. We now have a better foundation to build upon that can only strengthen the bond between us and our pups. Peg has given us valuable tools on how to keep our pups engaged and motivated in our daily activities as well as at trials. Thank you Peg for a excellent seminar. DonnaMarie McKenna, CT

The Engagement Workshop not only improved my dog's enthusiasm and performance, it also made me a more motivated and exciting trainer. Our relationship has become stronger because of the engagement training. Linda Caplan, Freedom Hills Dog Training and Weimaraners

I started Nose work with my four Beagles five months ago, it didn't take long before we were all hooked, I love the one on one time I have with each of the dogs, l recommend this to anyone that has a dog with a curious nose. Paula P., Shamrock Dog Grooming and Daycare, Pittsfield, MA
---
Go to top